March 13, 2018
Double Duty and Triple Duty WiFi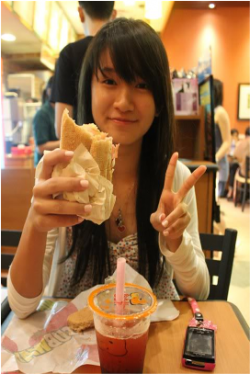 Offering guest WiFi to your customers has been proven to help boost loyalty and customer communication with added touch points. Now you can also increase efficiency and operations with the same managed WiFi system.

As part of our ongoing commitment to deliver the best cloud managed WiFi experience, One WiFi is adding a ton of new features in the coming months. Starting now all One WiFi managed access points come with 2 or 3 WiFi networks built into our systems. One network is public for customer use and comes with our full suite of Social Media marketing and loyalty apps. On top of that you can have private networks for systems that need dedicated connections like digital signage, music systems and management to use for faster access. Our public and private network pairs will change the way you work.
Area and district managers can enter a location and have their phones, tablets and laptops auto-connect to the private WiFi network. On-site GM's and assistant managers can do their work off their laptops in the front of the house so that they are more accessible to patrons and staff. This gives them the opportunity to keep an eye on the floor more often instead of being out of sight while tethered to their back office computers.

Many business have devices that need a dedicated internet connection. Our public and private network pairs are perfect for these apps. IoT devices, digital signage, security cameras and others can all connect privately. Simultaneously you still have the competitive advantage of your public WiFi for customer loyalty. No more need to have multiple WiFi routers for different tasks.
Our public and private network pairs have incredible range and blazing fast speeds. They are firewalled, offer encryption and further secured via client isolation. When you use One WiFi Cloud Managed Access Points you will see immediate increases in the effectiveness of customer loyalty programs and operations efficiency. IT teams love the hassle-free deployment and cloud managed control panel. Marketing teams benefit from our suite of unique Social Media and loyalty apps. Operations gain extra efficiency through the ubiquitous ease of use.
If your current wireless access point does not offer multiple networks then simply contact us today to get info on our no-cost cost upgrade program. It's all a part of the One WiFi advantage.