April 23, 2018
Common Area WiFi- you may want to take a second look.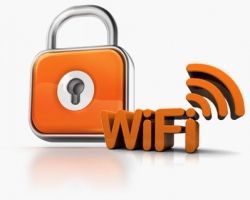 Nearly every commercial property offers WiFi in the common areas. It's become an expected amenity that gets high usage. You will see WiFi available in the lobbies and meeting rooms of office buildings as well as the club houses and pool areas of apartment buildings. It's inexpensive, it keeps tenants and residents happy plus it's a nice tech feature.
However, if you are just offering the WiFi service that came with your local cable provider or local phone provider, you should reconsider. You could be opening yourself up to potential liabilities.
Find out what you should look for when offering WiFi access to tenants and residents. Read our free eBook: "Understanding WiFi Options at your Properties". It's a quick read and it will arm you with better info on things you need to know.

Learn best practices to unlock WiFi technology to build and maintain a competitive advantage over other properties in your area. Click here to download our free eBook now.