August 31, 2012
Labor Day & 1300 WiFi Hotspots the past 60 days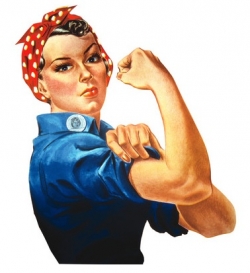 Labor Day celebrates the American worker. It is a tribute to the contributions and the accomplishments of the workforce that is the backbone of our country. Here at One WiFi we are also celebrating the labor of our own team. In the past 60 days we have launched over 1300 new managed WiFi Hotspots across North America.

All of our team members have been working diligently to build our growth. From our sales team, to our production and support offices to our administrative folks and to our technical and development gurus. Everyone has helped us add over 1300 new Hotspot locations in the span of 60 days for multiple clients and various types of venues.

Q4 of 2012 we are poised and ready for even bigger growth and many more WiFi Hotspots across the USA and even venturing quite a bit further. You will see One WiFi in many more restaurants, C-Stores, retail establishments, lobbies and other public spaces.

So this Labor Day our team will have the day off to enjoy the long weekend, with the exception of our 24/7 support team (sorry guys!). This will be a well deserved respite to gear up some for big months coming up for us at One WiFi.

Enjoy your Labor Day weekend!